2* Hotels in Hadibo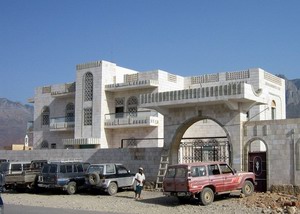 In Hadibo, the capital of Socotra, we offer two newly constructed 2-3* hotels notable for relative cleanness and order.

Both hotels are located in the center of the city on its main street.

The hotels do not have own restaurants, but you can have breakfast and dinner in one of the local restaurants near the hotel where you will be offered fish, rice or goat meat and unpretentious breakfast.

Each room has two beds, a TV, an air conditioner and a refrigerator. Almost all of them contain a bathroom.