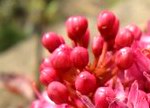 Frankincense, the resin produced by a species of Boswellia, was one of the most valuable commodities produced in the ancient world. Highly prized as fragrant incense, it was also widely used in medicine, cosmetics, and even cuisine.
More information about Socotran Frankincense Tree (Boswellia socotrana, Boswellia Elongata) - Socotra: Hub of the Frankincense Trade by Grainne Grant
Now Socotra produces a very limited amount of resin. Not like in ancient times.
Unfortunately, there are a lot of fakes on the market. Instead of incense from Socotra island, incense from Oman or the mainland Yemen (usually Boswellia Sacra) is offered, even on Socotra.
How to know if this is an incense from Socotra island or fake?
Incense from Socotra - sweet to the taste. If the taste is bitter - it is a fake.

Incense from Socotra

is always in small pieces. If large enough pieces are peppered with something looks as talc, it's a fake.

Incense from Socotra

quickly burns on the coal without a trace. If pieces of incense are coked during burning, it is a fake.

Incense from Socotra

is almost completely dissolved in olive oil. If pieces of incense do not dissolve in oil - it is a fake.
Below there is some pictures of incense from Socotra. It should be noted that the same incense may look different and depends on the particular tree or area of growth.
Boswellia Socotrana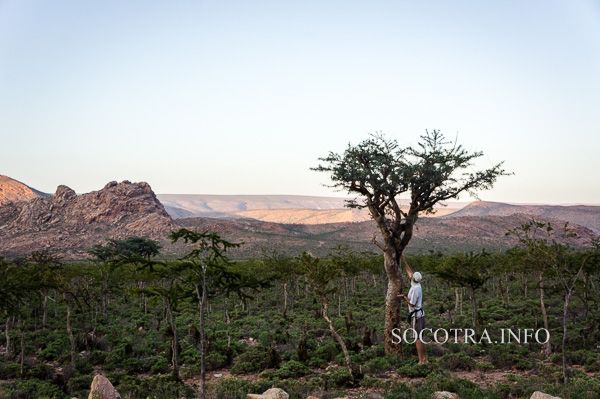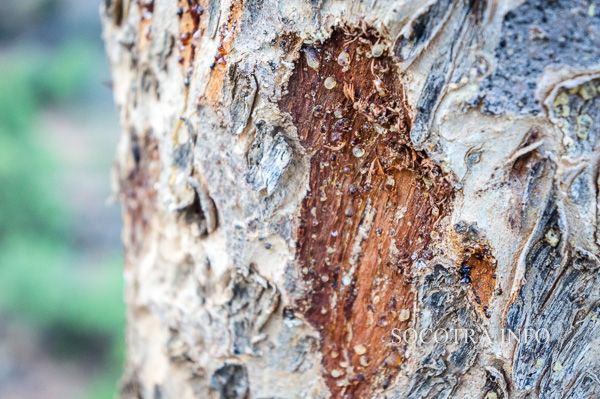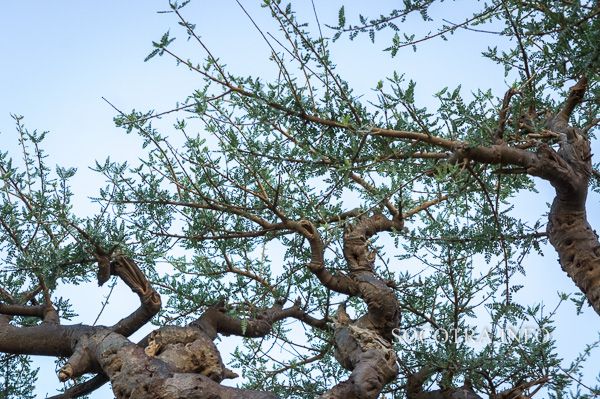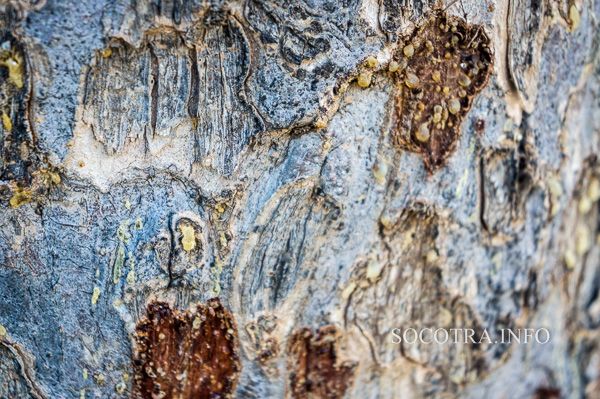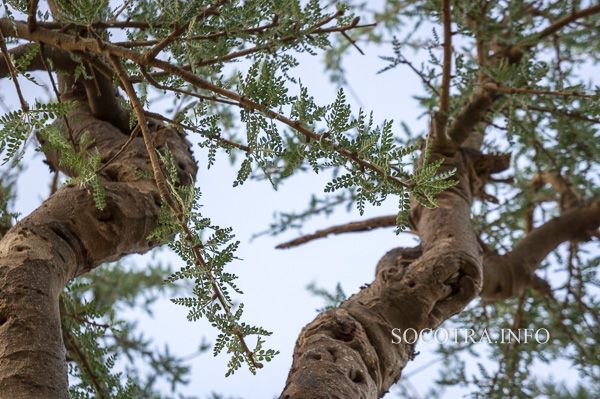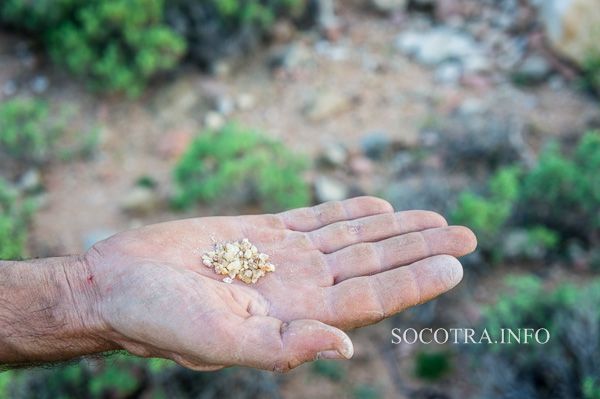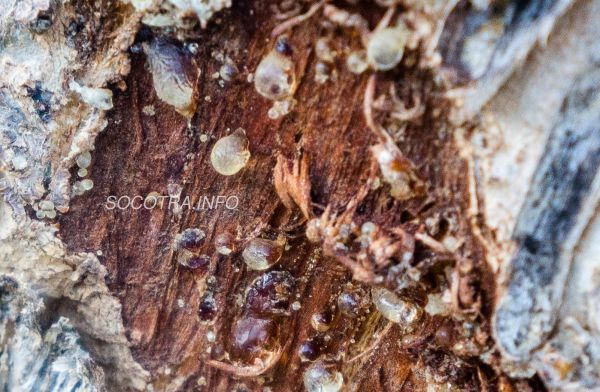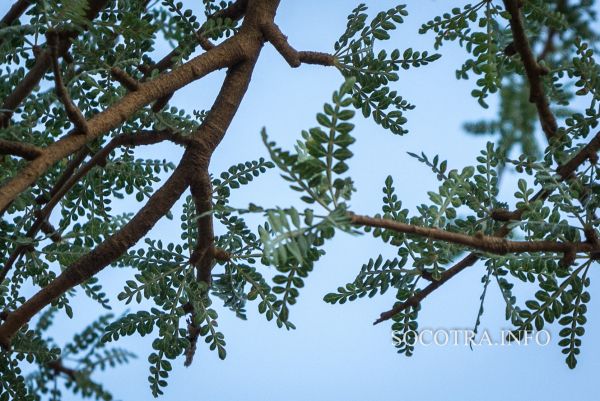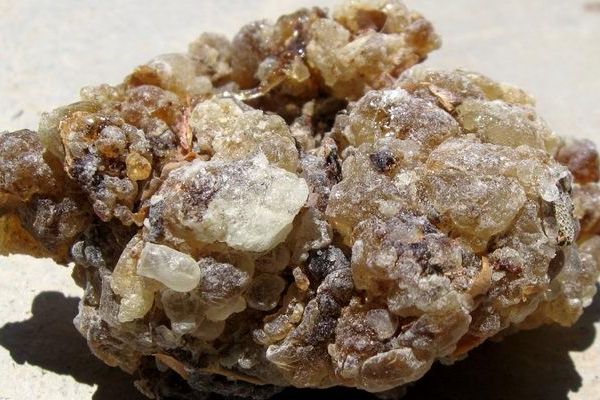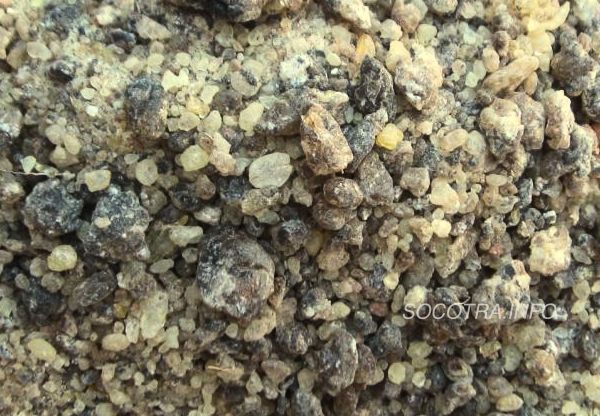 Boswellia Elongata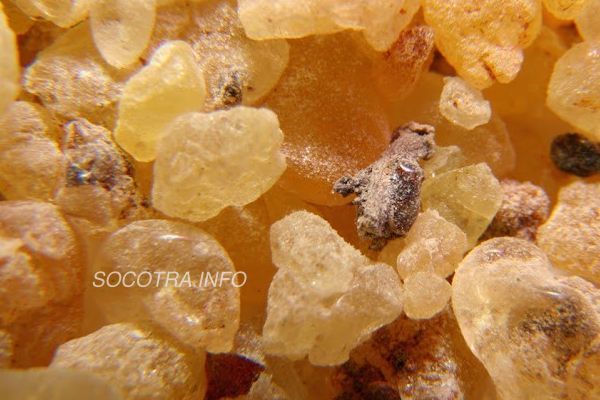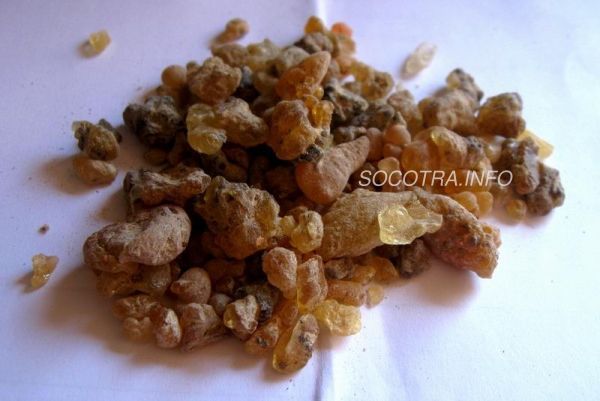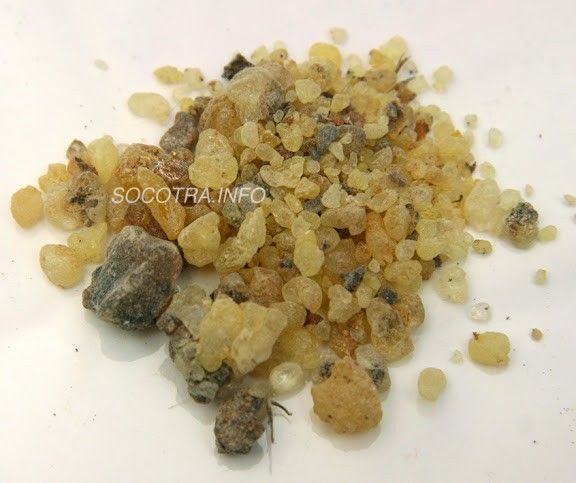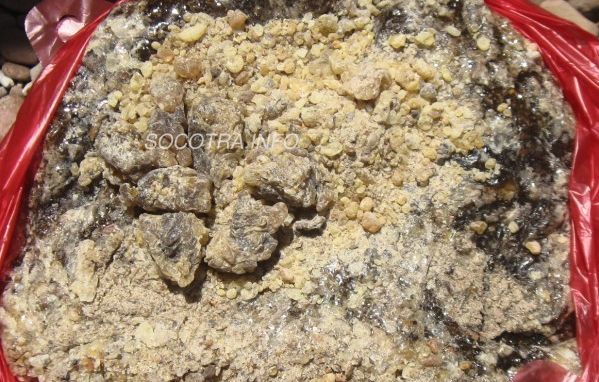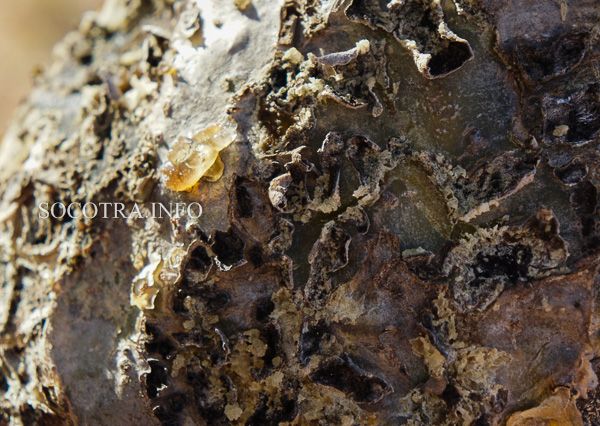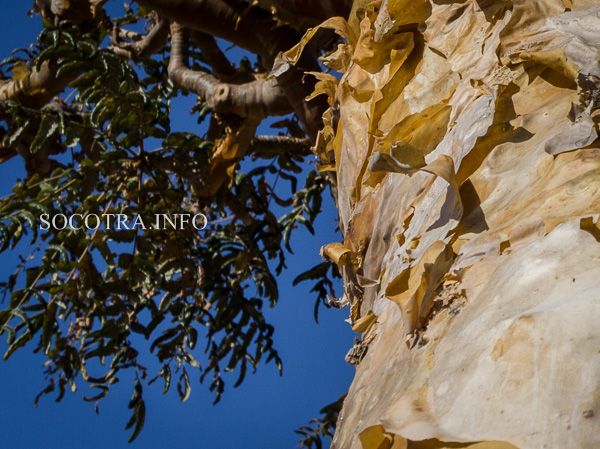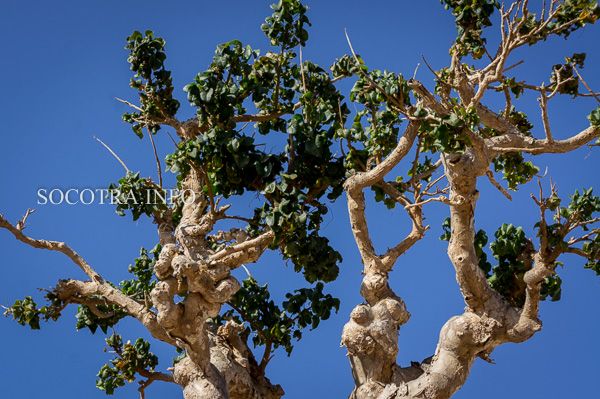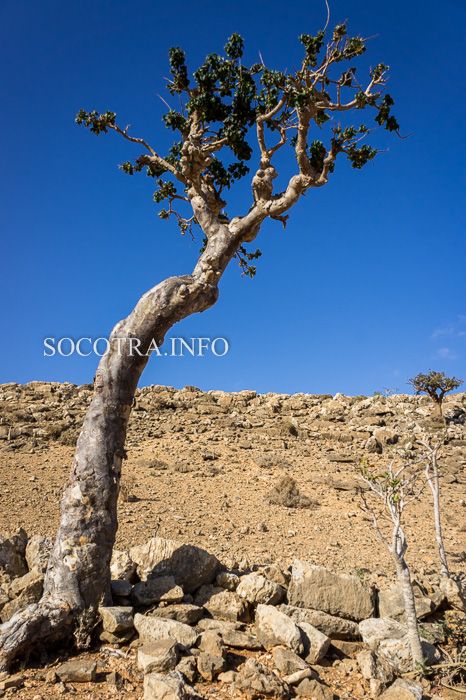 Price*: 350$ per kilo
* Shipping is not included.
To order Frankincense or any resin from Socotra send us a letter