Summer on Socotra is traditionally considered a non-tourist season, although at this time you can see a lot of interesting and unusual things on Socotra.
We invite you to visit Socotra in summer, during the monsoon winds season, when the island is completely transformed.
We have developed special summer programs that allow you to comfortably travel around the island in camping mode.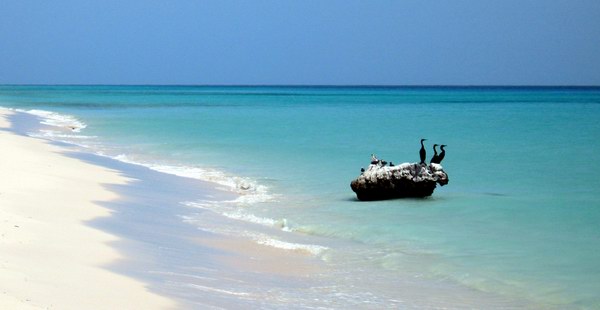 Early June the wind season provokes sudden changes in the Socotra's climate. May heat falls down and it is getting chilly and cloudy in the mountainous parts of Socotra, but it is not practically raining at this time. On the Dixam plateau dense fogs steep dragon blood trees and the feeling of landscape unreality increases.
It is getting fresh and green in canyons. The water level in streams increases, freshwater pools become cleaner and deeper. Waterfalls appear from everywhere.
On the northern coast strong winds coming from the mountains form the famous Socotra's dunes. In the north-western part of Socotra from July to August one can see big turtles crawling at night on deserted sandy beaches to lay eggs.
On the southern coast in the bay of Shuab and at the cape of ras Erissel you can enjoy real ocean waves perfect for windsurfing. In summer myrrh and frankincense trees stay in bloom. This time is especially good for spending nights near the waterfalls in Berber and Di Sebro.
Many places on the island are protected from winds and comfortable for sleeping outdoors.
Some photos of summertime on Socotra (my first summer on Socotra in 2012)
https://socotra.info/search-tags.html?tags=Summer - more info
In the summer of 2023, there will be two flights to Socotra - Emirates from Abu Dhabi ($ 860) and Yemenia from Cairo ($ 1070 with a transfer to Aden for 3-5 hours).

Emirates flies irregularly, two-week programs are available for the following dates:
June 4-18
June 18 - July 2
July 23 - August 6
August 6-20
Yemenia flies from Cairo on Sundays every week (arrival in Aden at 2 am and transfer 4 hours). We help you buy tickets and apply for a visa for mainland Yemen.
The summertime programs include:
Qadama (big turtles)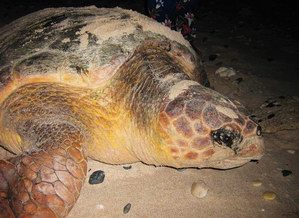 Kalesan Gorge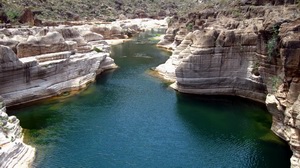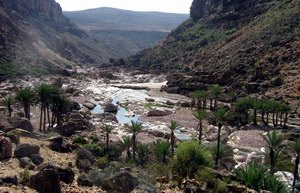 the Village of Dreams (prophetic dreams, no kidding)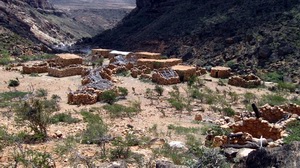 Di Sebro beach on the southern shore (flowering myrrh trees and full-flowing waterfalls)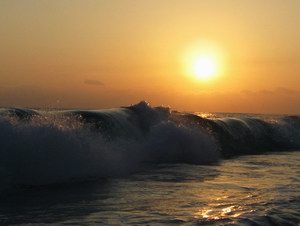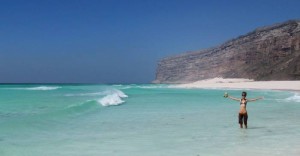 waterfalls in Berber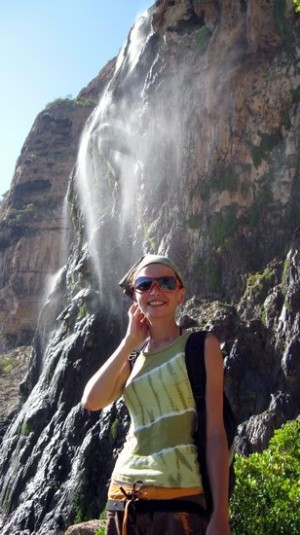 Cape Ras Erissel and Archer (admiring the real ocean waves and watching the big dunes form)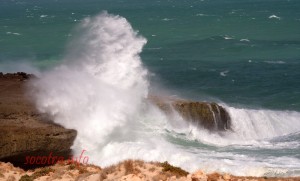 Dixam plateau (dragon trees)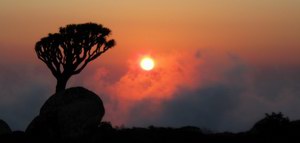 Wadi Dirhur Canyon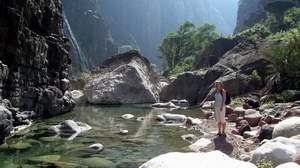 Mumi Plateau - a garden of bottle trees (in summer they are mostly covered with greenery, which is no less beautiful than flowering trees)
In summer, you can go kitesurfing (on the southern shore) and wave surfing (3-hours trekking to the wild beach Net) on Socotra.
The travel program can be adapted to your wishes. For example, you can give up tents and spend the night in a hotel or camping, making radial trips around Socotra.

For those who want to stay on Socotra longer, it is also available to rent a private house for a period of 2 weeks or more.

The cost of the tour depends on the program, the length of stay and the number of people.

So, a week-long camping tour with full service for two will cost about 1500$ per person (excluding tickets and visa 150$)



Write us an email and we will answer all your questions, give you additional information and calculate the cost of the tour depending on your wishes, the number of participants and the duration of the trip.