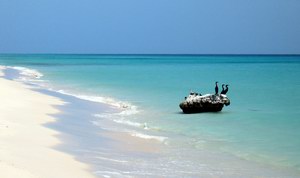 Summer is traditionally considered to be a non-touristic season. Though it is the time of year when one can see many interesting and unusual things.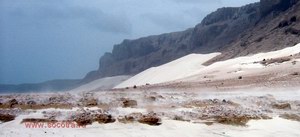 In summer the island becomes deserted. Most of fishermen leave for Mukalla. Many Socotrans leave the island to visit their relatives in other countries. Yemenites come back to the mainland. There are practically no tourists.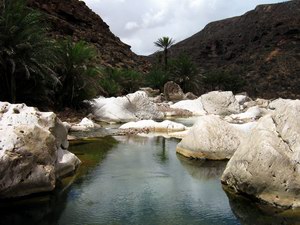 Socotra's summer is not hot. Its northern coast is blown through by rather strong wind that, however, does not prevent people from their life-sustaining activity. It is not so windy on the southern coast. Many places of the island are windless.
Socotra's mountains are often covered by fogs and low clouds making Dragon trees to look fantastic. It is not hot here and there is no wind in the canyons.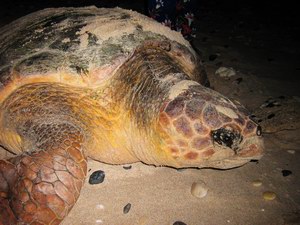 It is summer when you can meet big turtles on Socotra, crawling to beaches to lay eggs.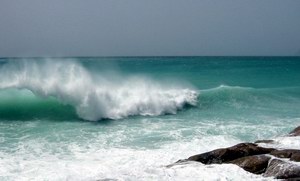 Lovers of wave riding can enjoy perfect waves in Shuab Bay and deserted Net Beach. It is where windsurfers also have a chance to meet a challenge. At the same time in the unique Muri place they can enjoy absolutely calm sea in combination with steady strong wind, which is so important for speed lovers.
This year we will be the first ones who offer special summer programs with non-standard camping places.
From the middle of June to the end of August you can take advantage of our budget programs with local guides.
The programs will include the visiting of the following places:
Qadama (big turtles)
Kalesan Valley and Village of Dreams (it is the place where you can harvest dates in this time of the year)
Di Sebro and Berber waterfalls on the south coast of Socotra (here you will be able to see bloomy myrrh trees and full-flowing waterfalls)
The Cape of Ras Erissel and Arher (here you will be able to enjoy the real ocean waves and to see the way big dunes are formed)
Dixam Plateau and Wadi Dirhur canyon (Dragon Trees)
The more detailed programs will be announced one of these days, but you can plan your trip right now.