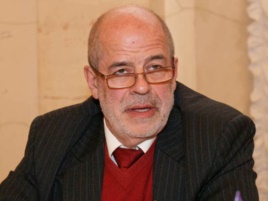 A group of Russian linguists under the direction of a correspondent of RAS, Director of the Institute of Oriental Studies Vitaly Naumkin developed a writing system for the archaic language of the Yemeni island of Socotra.
"We have created a system of Socotra letters based on Arabic script, which is a welcome event for more than 100 thousand islanders. It will contribute to the development of education and culture of the Socotra language, including the development of local media," said the head of the Department of History and Philology of the Ancient Near East of the Institute of Oriental and Classical Russian State Humanitarian University Leonid Kogan.
More recently, in a Dutch publishing house was published the first 750-page volume "Bodies of Socotra folklore", which sums up the five-year survey of Russian scientists and their Socotra colleagues and includes, in addition to texts, Socotra-Arabic-English Dictionary, totaling more than 2.5 thousand. words. "The publication contains the texts in the local language as a transcription and a system developed by us Socotra letters on the basis of the Arab," said the scientist.
The scientist pointed out that Socotran texts included in the publication have numerous thematic and narrative parallels in the folk tradition of Eurasia.
During the expedition, Russian linguists held a photo documentation of materials related to the life of the islanders and their way of life and customs. These unique materials have intrinsic value and are compelling illustrations of complex, difficult to clear European, words and concepts.
The indigenous population of Socotra speaks a dialect of the local Socotra unwritten language, related to the modern Semitic Modern South Arabian languages, as well as in Arabic.
Russkiy Mir Foundation Information Service