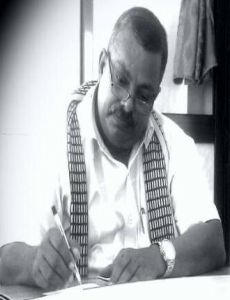 "The United Arab Emirates has succeeded through its leaders and generous people, in less than half century, to become the best and most prominent country on the global level, through commitment to the law and order to all without exception, realizing achieving for the state and the people additional economic benefits along with oil revenues and harnessing it in favor of building future generations in an progressive manner.
Today, we need to benefit from the experiences and experiences of our Emirati brothers who are distinguished in the governing of the country and the activation of laws. And here they are reaching out to help us in all fields, including the improvement of administrative performance, qualification of cadres, establishment of the land registry system, activation of the organs governing the land issues and increase the collection of revenue and clearance of transactions in the framework of the management and supervision of the local authority through the creation of an integrated information system supported by qualified local staff, as well as the development and improvement associated with this process in the fields of health, education, water, electricity, air transport, rehabilitation of youth sector, sports and women, encouraging fishermen and marketing their production, as well as continuing training and rehabilitation and providing the needs of military and security forces, relief assistance and treatment of difficult patients cases and entry to the UAE of the sons of the archipelago to by local ID card.
I say, that the time has come for the skeptics to stop, what has been done, and to begin do a great job on the ground, and to stop them from their bad intentions and their goals, because it is clear today that there is a particular direction and interest for the UAE which has no limits for the archipelago and its people, that needs the efforts of all full of power youth to promote us to a standard level of life as a compensation for the opportunities not realized due to conflicts and wars and the bitter reality of the Yemen. Does we understand our interest, or, some of us still concern of politic dispute".