SOCOTRA, 23rd April, 2017 (WAM) -- Emirates Red Crescent (ERC) delegation, currently visiting Yemen's Archipelago of Socotra, has launched the first phase of its development projects there.
The move follows the directives of President His Highness Sheikh Khalifa bin Zayed Al Nahyan, Vice President, Prime Minister and Ruler of Dubai, His Highness Sheikh Mohammed bin Rashid Al Maktoum, and His Highness Sheikh Mohamed bin Zayed Al Nahyan, Crown Prince of Abu Dhabi and Deputy Supreme Commander of the UAE Armed Forces, along with the follow up of H.H. Sheikh Hamdan bin Zayed Al Nahyan, Ruler's Representative in Al Dhafra Region and Chairman of the ERC.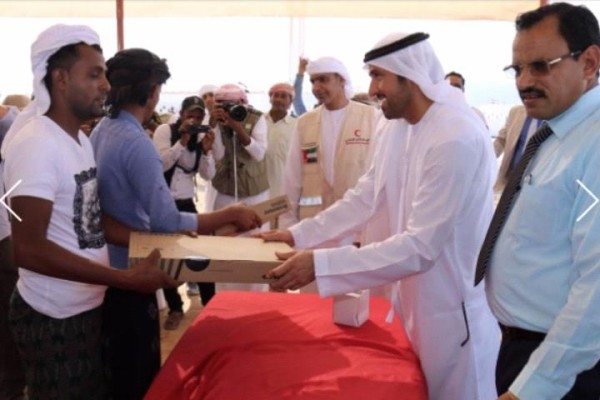 H.H. Sheikh Hamdan bin Zayed Al Nahyan stressed that the directives of the UAE President strengthen the UAE's development and humanitarian initiatives in Yemen, which is facing great humanitarian challenges. These instructions demonstrate the desire of the wise leadership for solidarity with those affected, he added.
He added that the wise leadership monitors the developments of the situation in Yemen and the humanitarian consequences, while directing to intensify rescue and development efforts to meet the needs of Yemeni people in all areas.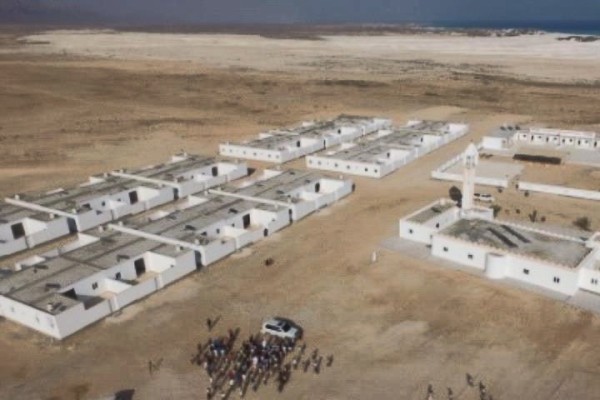 Sheikh Hamdan stressed that supporting Yemeni people in Socotra "is a humanitarian duty required by Islamic region and Arab traditions. This duty does not stop at certain borders and is not only exclusive to certain countries, because humanity is greater than borders and languages." He noted that the ERC would not spare any effort to revamp its leading humanitarian role in Yemen to alleviate suffering of people there.
The ERC started implementing the directives of the wise leadership by establishing vital development projects, following the destructive storms that struck the Socotra Archipelago during previous years.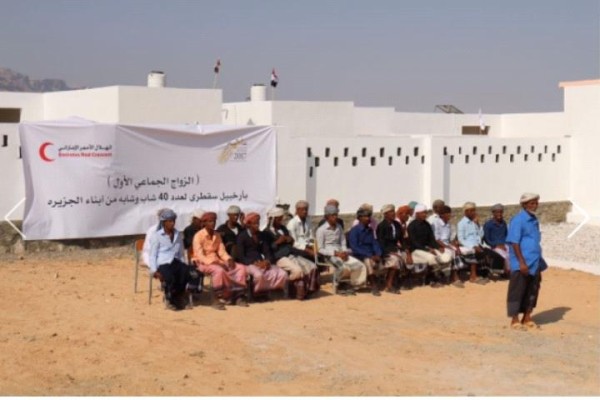 The authority's delegation, headed by Dr. Mohammed Ateeq Al Falahi, Secretary-General of the ERC, accompanied by a number of Yemeni officials, launched other development projects in Socotra, including the first phase of Sheikh Zayed City with 161 houses, a clinic, a school, a public council for residents, a mosque with a capacity of 600 worshippers, and entertainment facilities including a children's park and football field.
In his speech, Dr. Al Falahi stressed that the UAE, due to its diligence, proactively responded to the humanitarian call following the natural disasters and storms that struck the Socotra Archipelago during previous years. Through its humanitarian arm, the ERC, assisted the needy and strengthened its response to reach out those affected.
© Copyright Emirates News Agency (WAM) 2017.