Summer programs on Socotra
Spend your holiday on Socotra in summer, the time of many curious and interesting things!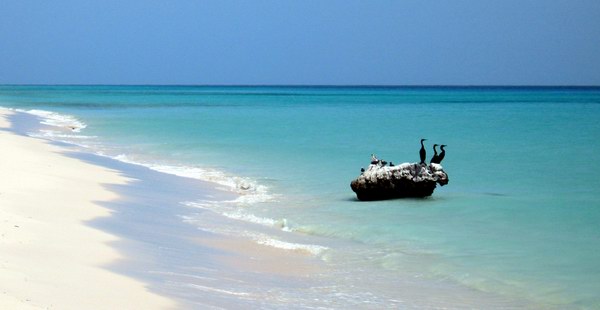 Knowing the location and specific features of the island we can make your visit comfortable and not less attractive as in other months of the year.
We spend the summer on Socotra and invite you to see the island at this unusual time of the year.
Early June the wind season provokes sudden changes in the Socotra's climate. May heat falls down and it is getting chilly and cloudy in the mountainous parts of Socotra, but it is not practically raining at this time. On the Dixam plateau dense fogs steep dragon blood trees and the feeling of landscape unreality increases.
It is getting fresh and green in canyons. The water level in streams increases, freshwater pools become cleaner and deeper. Waterfalls appear from everywhere.
On the northern coast strong winds coming from the mountains form the famous Socotra's dunes. In the north-western part of Socotra from July to August one can see big turtles crawling at night on deserted sandy beaches to lay eggs.
On the southern coast in the bay of Shuab and at the cape of ras Erissel you can enjoy real ocean waves perfect for windsurfing. In summer myrrh and frankincense trees stay in bloom. This time is especially good for spending nights near the waterfalls in Berber and Di Sebro.
Many places on the island are protected from winds and comfortable for sleeping outdoors.
Write us and we will prepare for you non-standard trips during the summer season, including a visit to the mountainous part of Yemen, where the summer months are the best time to travelling.
Send a request or ask a question
Our summer program on Socotra: