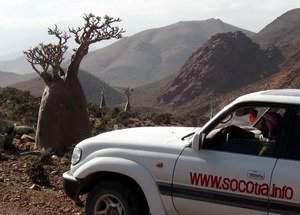 We have updated our "Standard tour" programs developed to show you the best sights of Socotra and Yemen. The programs are tailored for various categories of travellers.
Those who got used to hotel comfort and do not want to sleep in tents, who likes staying at camping sites and who prefers "wild" camping far from tourist places will be able to choose the relevant program.
In a short time we will offer you standard 10-day and 14-day tour programs, as well as special tours for those who want to see the island's non-standard places.