Geographical Location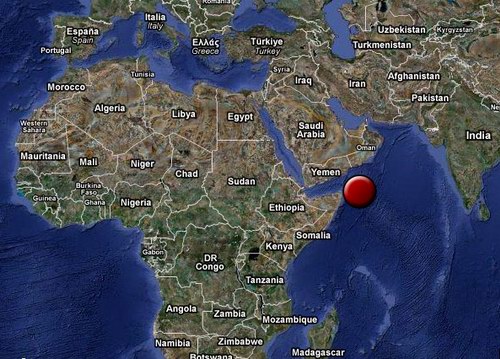 The Socotra Archipelago lies 380 km to the south of Ras Fartak on the Arabian Sea coast of Yemen. It includes a group of islands – Socotra, Darsa, Samha and Abd Al Kuri. The western-most point of the Archipelago is just 80 km east of Cape Guardafui on the Somalia Peninsula.
With a total land area of 3625 m2, Socotra is the largest of four islands. The eastern and central parts of the island are dominated by high mountain ranges with 1,570 m peaks and valleys providing green refreshing oases, sometimes hidden.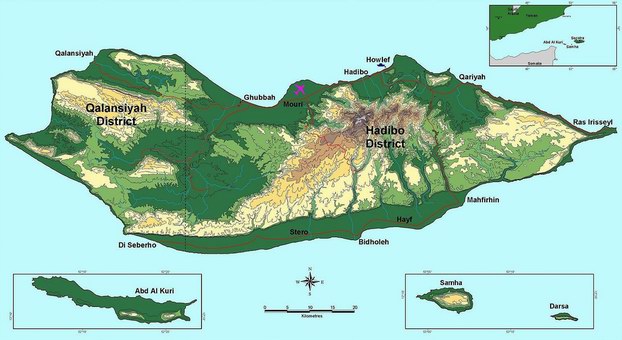 Home to unique species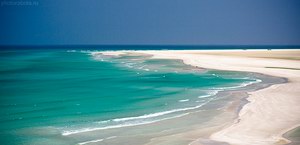 Long ago the Socotra Islands were a part of Africa and Arabia, now separated by the Gulf of Aden. Its long isolation period lasted for at least 20 million years favored evolution and origination of new species.
The Islands are a home to a great number of endemic species. All the land mollusks, 90% of the reptiles and a third of the plants can be only met in this area. Its population of endemic bird species is the biggest on the Middle East.
Owing to location at the northwest part of the Indian Ocean, east of the entrance to the Red Sea, the Islands are inhabited by exceptionally great variety of fish, corals and other invertebrates carried here by major ocean currents from nearby and far away seas.
Unique people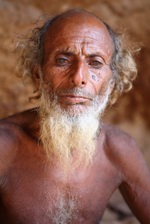 The Socotrans are cheerful and self-sufficient people with optimistic attitude to life in spite of severe living conditions. They speak a unique classical Semitic preliterate language, Socotri, that is very different from modern Arabic.
Isolated by seasonally bad weather and a lack of regular transport until recent years, the inhabitants of the Socotra Islands have not had practically influence from the modern world. Therefore, for survival the Socotra people have developed deep respect and understanding of their land and sea.
The Socotra Islands have global significance because of their evolutionary uniqueness, biological diversity and socio-cultural heritage. The Republic of Yemen with support of the United Nations and an alliance of governments implements a number of conservation and sustainable development programs, one of which is the Socotra Conservation Zoning Plan approved by the President of Yemen in 2002.The islands were recognized by the United Nations Educational, Scientific and Cultural Organization (UNESCO) as a world natural heritage site in July 2008. The European Union has supported such a move, calling on both UNESCO and International Organisation of Protecting Environment to classify the island archipelago among the environmental heritages.
Tourism on Socotra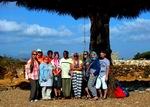 Tourism on Socotra is at its early stage of development. Every year the island is visited by not more than 3000 tourists on average, which is still environmentally friendly for the present.
Socotra is a rather small island. It attracts people as a solitary place with rich landscapes not spoiled by the world progress. We do hope that at least in the near future Socotra will not lose its attractiveness because of its increasing popularity among tourists. However, we have to state that today already many popular camping sites have been spoiled by the tourist flow.
Socotra turns into a well-known and loved place. But you have to get clear understanding of the island visiting format, its living and food conditions before coming here.
We have pleasure to offer our guide services to those who want not only to take a rest on Socotra, but also to remember it as a Dream Island.
We arrange tours on Socotra in cooperation with the local guides having many years' experience with tourists from various countries. They are highly professional and can show you the most attractive places of island, tell about its nature, language and culture, as well as organize diving, trekking or special programs.
Our individual and group tours are developed to show you a great many interesting places that are not included in usual tourist programs and, that is why, have preserved their absolute purity. We take care of you during the whole trip with paying special attention to food arrangements.
Book a trip to Socotra or ask a question