A real trekking tour is the best way to see and get to know Socotra island. Together with Salem Al-Keabany, who will be your guide, we offer a new weekly trekking program. The route will pass through the mountainous part of the island. Camels and porters will carry things and equipment, so the program will not be physically difficult. In addition to the central part of Socotra, you will spend 2 days on the coast, including the most beautiful beach in Shuab Bay.
Our specially-developed one week trekking program includes the most interesting and beautiful places of the mountainous part of Socotra island.
We provide a full range of camping equipment, including single- or double- sleeping tents, travel mats, sleeping bags, etc.



Socotra trekking tour program
Day 1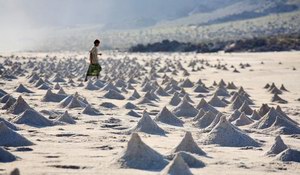 Coming to Socotra.
Transfer by car to the east part of Socotra. Ras Erissel, the east endpoint of the island, is a perfect place for swimming and sunbathing.

After swimming in the sea you can have a bit of a wash in fresh water streaming between two huge sand dunes in Archer.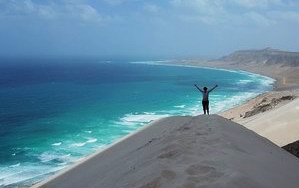 While dinner is getting ready you can try to climb to the top of the dune, but it will not be easy!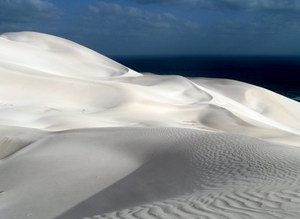 Early morning you will be brought to the dunes easy for climbing to see breath-taking views. It will take you about 1,5 hours to walk up the mountain formed by the wind of impalpable white sand.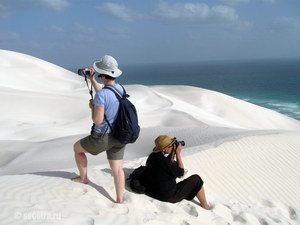 Do not forget to protect your camera from sand and to take a small backpack to get your hands free and put your shoes in.
On the way back to the hotel we will top at several beautiful places on the coast and visit the Socotra Museum. Here you can buy the best frankincense in the world, collected from the trees Boswellia growing in this area.
Overnight in hotel in Hadibo.
Day 2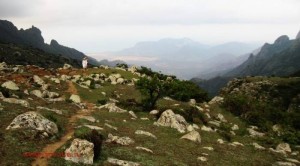 After breakfast, we move by car to the foot of the mountains, where camels will be waiting for us.
On a country road we climb the pass Hagaher Daadha. It has its own unique nature. The pass offers magnificent panoramic views.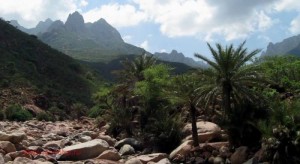 Hagaher Daadha has its own unique nature.
Top offering great views of the mountains and the coast.
Day 3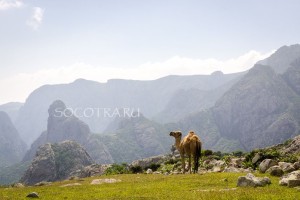 We go down a very beautiful path from the pass Daadha to the valley Dihazhaz.
For lunch, we choose a place near the natural pools where you can swim.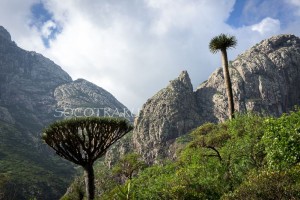 Then we go to the village of Dersmahetin where we spend the night in tents.
Day 4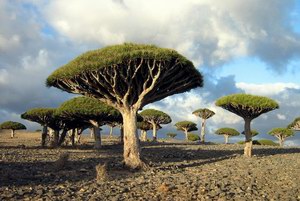 We will walk for 3 hours through Firmhin - mystic forest of dragon's blood trees protected by the government.
We will reach the edge of the canyon, see various endemic plants of Socotra and drop in the house of the local sheik, where you can buy the famous dragon tree's resin famous for its medicinal properties since ancient times.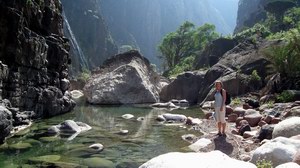 After lunch we will go down the canyon Wadi Dirhur.
Here you can swim in a natural fresh water pool.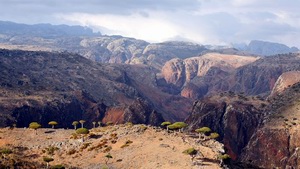 This day you will be transferred by cars to Dixam plateau, a habitat of famous dragon trees.
On our way we will see Wadi Dirhur canyon from a viewing point. Afterwards the sheik of the local village will invite you for dinner.
Overnight in Shebahon village.
Now you can decide what to do next. You can continue the trekking program (it will be a little more difficult than before), or you can relax from hiking and go by car to the south coast to the dunes of Stero or Aomak campsite. Next day you will meet the rest of the group in the valley Ayft - the end point of the trekking route.
Day 5-6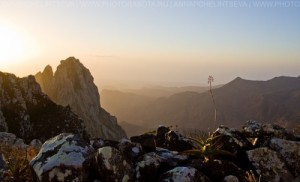 After breakfast we transfer you to the start point where you meet the local bedouin guide and porters who will take you to Scant, the highest peak of Socotra, an area known for its very rich and diverse flora & fauna. Here is some of the most breathtaking scenery on Socotra. You can see all the mountains around and the way you crossed with camel days before.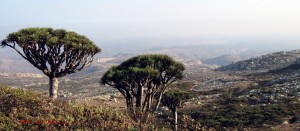 Next day we go from Skant to Tenerrah village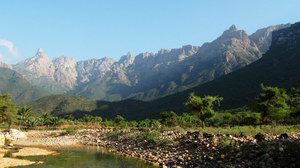 Then we go down to the Ayaft gorge, a preserved area for many endemic plants.
In the evening we will enjoy magnificent views of the mountains.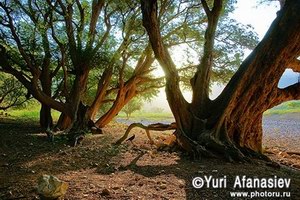 Ayaft gorge has its own unique microclimate. Several types of frankincense trees grow here.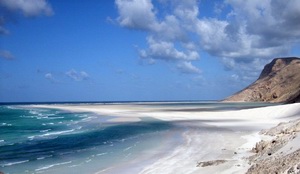 Transfer by car to the east part of Socotra, where we will see Detwah lagoon, the most beautiful and famous place of Socotra.
Overnight in campsite.
Day 7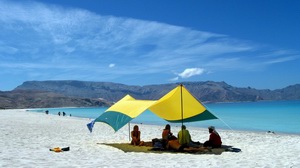 After lunch you will be transferred by car to Qalansiya village from where we will go by fishing boats to Shuab bay.
Along our way taking about half an hour you will see majestic cliffs, beautiful bays, dozens of oceanic birds and dolphins often swimming near the shore.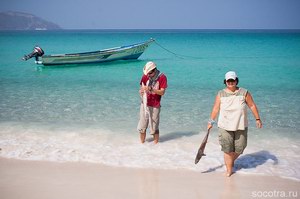 It is a perfect place for fishing. We will have a great change to hook tuna or barracuda.
Here you can swim, fishing, watch dolphins, eat fresh tuna and lobsters, walking along a deserted beach.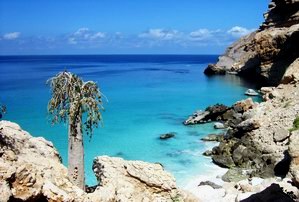 After swimming in its blue waters and breakfast we will come back by boats to Qalansiya where our cars will be waiting for us.
Overnight in hotel in Hadibo.
Day 8
After breakfast you will be transferred to the airport.
This season we will do 4 group tours:
March 4-11
March 18-25
April 1-8 (The group is accompanied by a European guide)
April 15-22
The minimum group size is 4 people. Maximum - 8 people.
We have special prices for agents and those who have already been to Socotra.
A flight to Socotra by Yemenya airways is on Wednesdays from Cairo. The return flight is also on Wednesday.
Ticket price at the moment - 950$
Tour price (per person, group 4 pax):
March 4-11, 18-25,
April 15-22
1850$
April 1-8
2000$
The tour price includes:
Visa and documents for the purchase of airline tickets
Transfers in comfortable Land Cruisers with good drivers
English-speaking

educated

guides

Local trekking guides' services
A quality camping equipment
Rental fee of boats, entrance tickets and etc.
Specially arranged well-cooked meals and cook
Normal hotel in Hadibo (DBL)
Water and beverages during day trips
Book a trip to Socotra or ask a question
© Socotra Tamam Travel & Tourism Agency