Yemen, The Socotra Archipelago



The Socotra Islands are the jewels of Yemen and the whole Arabian region. It is indeed a place of botanical and zoological treasures nurtured by many generations of the islanders, the keepers of the unique cultural traditions of Yemen. For centuries, the Socotra Islands have been out of early explorers' and naturalists' attention. But by the end of 90-s they became a center of attraction never seen before especially from those who are interested in their economic development and natural environment preservation.

Dating back to prehistoric times the unique nature of Socotra attracts not only scientists and specialists, but also enthusiasts of eco-tourism.

Socotra island is one of few places in the world where people live in harmony with nature, so rarely found in our modernized world.

Tourism on Socotra is still developing. We arrange tours on Socotra Archipelago in cooperation with the local socotrian guides having many years' experience with tourists from various countries. They are highly professional and can show you the most attractive places of the island, tell about its nature, language and culture, as well as organize diving, trekking or other special programs.

Try the real taste of Socotra with "Socotra Tamam" travel & tourism agency!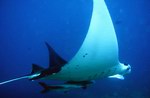 We will arrange a diving expedition to the islands of Socotra archipelago from 15 to 25 October 2014. Guaranteed dive with manta rays. Group of 4-5 persons. Two places are available.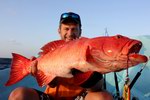 Introducing our new partner - "Wild sea expedition" is a company that organize fishing trip on Socotra archipelago since 2010, they are the first to discover this place for sportfishing and explore it.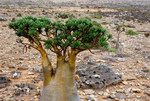 Now bottle trees on Socotra covered with leaves. Some photos of bottle trees made during the last trip to the plateau Mumi on the east of the island of Socotra.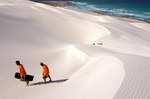 For all our guests we offer sandboarding - new attractio