Search for tags: fishing on socotra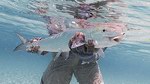 Three weeks ago I set out to film an exploratory fly fishing trip to the Socotra archipelago with Edward Truter who was representing Tourette Fishing. There was a huge amount of excitement among us fly fishing bums as Socotra has proved to be an incredible destination for jigging and popping for GT's and other species with proof coming from the trips Wild Sea Expedition has done there. The average size and number of GT's is simply astounding and it is certainly a prime spot for this kind of fishing. Owing to the structure and location of the islands the average size and quality of fish species is incredible.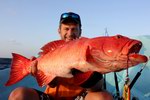 Introducing our new partner - "Wild sea expedition" is a company that organize fishing trip on Socotra archipelago since 2010, they are the first to discover this place for sportfishing and explore it.
Теги записей