Accomodation in Yemen & Socotra
Stretching out its shores in the middle of the Arabian Sea, at the intersection of ancient trade routes between the Arab Peninsula and Asia, Socotra always attracted travellers among which, according to the legend, were famous Sinbad the Sailor and even Greek envoys of Alexander the Great.
In recent years the Socotra Islands turned into a paradisiacal place for natural scientists, anthropologists, archeologists, environmental specialists and lovers of non-standard travels. All of them are attracted by their unique flora and fauna, exceptionally great variety of fish and other organisms, as well as ancient traditions of the islanders living in harmony with nature, so rarely found in our modernized world.
Our mission is to show you the island in such a way that you remember it as one of the most unusual travels in your life. We offer you our knowledge of the island, the services of high-skilled and responsible Socotran guides knowing European languages, reliable and comfort transport, interesting non-standard routes, specially prepared meals and a great deal of new and unexpected impressions.
We can help you to develop a tour, to book a hotel of any level and air tickets for flights to Socotra, to arrange your meeting in the airport and transfer to the city, as well as to organize a 2-3 day sightseeing tour around Sanaa and its suburbs with a professional guide. We also can settle any issues connected with your stay in Yemen.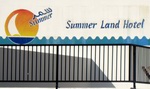 Comfort lovers will surely like the recently reconstructed Summer Land Hotel in Hadiboh.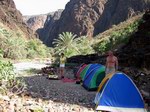 Eco-tourism means overnight stops at camping sites. It is much more interesting than staying at hotels in Hadiboh.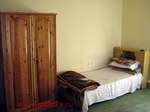 In Hadibo, the capital of Socotra, we offer two newly constructed 2-3* hotels notable for relative cleanness and order.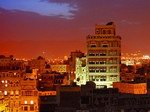 A remarkable modern hotel located in the heart of the Old City of Sana'a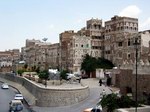 We consider hotels set in ancient buildings of the Old Town to be the most interesting and money-saving variants of accommodation in Sana'a.