Search for tags: port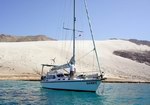 Socotra started to receive cruisers. Our agency "Socotra Tamam" started working as an agent for sailors coming to Socotra island. We help sailors with all documents, buy food, water and fuel. And of course we showed our guests the island of Socotra.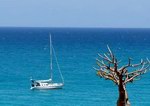 During February-March 2015 several sailing boats made a stop on Socotra.
Sailing boat "Delta" which is traveling around the world was the first boat coming to Socotra in recent years.

Sea port on Socotra is a small pier, near which is located storage of petroleum products. Here you can catch the beautiful views at sunset.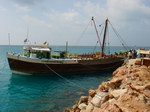 Almost all products are delivered to Socotra by sea.
The government of the Republic of Yemen and the Kuwait Fund of Arabic economic development have signed an agreement on provision of Yemen with a loan in support of the Socotra's new port construction project for value of 11,8 million Kuwaiti dinar (about 41 million USA dollars).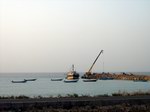 The north-western part of Socotra is planned for construction of a new sea port. The field research works are about to be completed.
Теги записей