Search for tags: photos
Last time we made an air-trip around Socotra. Just to get some photos for us!
Stero dunes are especially beautiful at down. To take their glorious views we left Aoumak camping long before the rising of the sun.
Just branch off the main road and you'll see quite a nice place of Socotra.
Same photos of Socotra made in October, 2009.
On Socotra you can find a real lost world! There are the biggest bottle trees of the island.
It is the place where registered users can post their photos and reports, share their impressions of Socotra, as well as place all materials related to Socotra.
On Socotra you can enjoy magnificent sunsets every day, especially in winter time.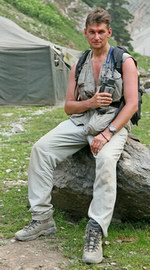 Vladimir Melnik
Socotra has plenty of sand. Besides big dunes and endless multikilometer beaches you can also admire fancy sand patterns here.
Besides mountain areas Socotra has very beautiful desolate beaches.
NET wild beaches are the best place for romantic overnight stops. You can get here by boat of by foot through the mountain ridge from Shuab Bay (it will take you 3 hours).
On Socotra' south coast, its central part called as Noget, there are places worth visiting.
Skant is one of the highest places of the island. From here there is a wonderful view of the northern coast of Socotra.
The place is heavily accessible by road that may be even dangerous in a rainy season. It is good to come here in a day of clear sky.
Теги записей