Search for tags: noget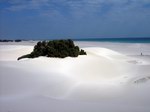 You can leave your car on the road and take a walk into the depth of sands. If you come here before a sunset, a soft evening lighting will make this place to look much more beautiful.
On Socotra' south coast, its central part called as Noget, there are places worth visiting.
Теги записей