Socotra »

Search for tags: frankincense
Search for tags: frankincense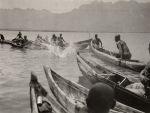 Old photos of Socotra in The national geographic magazine. 1918. "The isle of frankincense" by Charles K.Moses Formerly United States Consul-General to Aden, Arabia.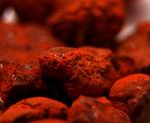 Here you can buy the famous Socotran resins - myrrh, incense, dragon's blood and other goods from the island of Socotra.
Premiere of a documentary film by Vladimir Melnik "Socotra: UNKNOWN TALE" scheduled from 20th to 22th December in "Unknown Planet" Program on the REN-TV Russian channel (Moscow). The film sarts from this Monday, 06:00 AM MSK (MSK = UTC/GMT+3).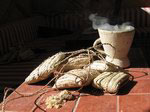 In Rush camping and at Homhil you can buy very nice pockets with pure frankincense collected from the trees of Socotra.
Frankincense trees grow on mountain slopes of Ayaft Gorge that differs greatly from other Socotra's places.

As far back as in Alexander of Maсedon's times Socotra supplied a great deal of not only frankincense and myrrh, but also Dragon's blood, which was rubbed in by gladiators before combats for quick wound healing.
Теги записей