Search for tags: culture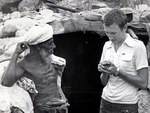 Two men loved each other - because the men were brothers. One day one of them said to the other: - Brother, do you know what will separate us? - What? - the other said. - Woman's work,- the first said. - Woman's work? It's impossible!- his brother said." Fatima Salim, who is telling me this oldest tale, doesn't stop sewing and the voice of her sewing machine accompanies the story. Fatima, who never went to school in her life, is sitting on the entrance of her family's cave. She doesn't know that a story like this one - about the two brothers and the dishonest wife of one of them - was once recorded in ancient Egypt over 3000 years ago for the Crown Prince Seti and is kept now as a great value in the Papiry collection of the British Museum.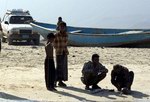 Like in Yemen Socotran men wear skirts.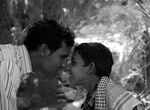 The Socotrans greet each other by touching their noses.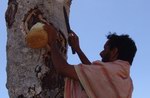 Life of islanders in photos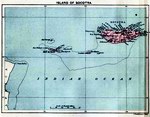 The Socotrans have never mastered the written language. That is why they were unable to document and keep a chronicle of their history. Since ancient times it has been only their native nonliterate language the Socotran people used for communication. Therefore, the real history of this Archipelago is still little-known.
Теги записей