Socotra »

Search for tags: bottle tree
Search for tags: bottle tree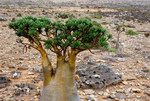 Now bottle trees on Socotra covered with leaves. Some photos of bottle trees made during the last trip to the plateau Mumi on the east of the island of Socotra.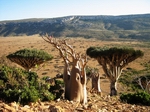 Homhil Plateau attracts tourists primarily by a combination of various kinds of trees growing at one place.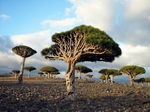 Dixam Plateau is located in the central part of Socotra. It is famous for its Dragon Trees.
Теги записей