Search for tags: booking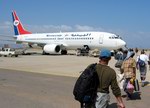 Our mission is to show you the island in such a way that you will remember it as one of the most unusual trips in your life.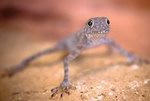 Just imagine that you appear on another planet with strange surrealistic trees resembling turned umbrellas or walk through a Jurassic park where from time to time you meet fantastical bottle trees edging the ragged peaks of the mountains hiding beyond the clouds or the brooks leading to the oases surrounded by luxuriant vegetation, a habitat of a great variety of species of the ancient world.
Our project has concluded contract with the tourist agency - "Socotra Tamam" that was registered at Socotra and given all the required state licenses.
The agency is headed by Ganem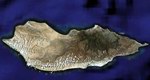 The Archipelago is one of few places in the world where people live in harmony with nature, so rarely found in our modernized world.
Теги записей