Socotra »

Search for tags: abd el kuri
Search for tags: abd el kuri
We visited the other islands of the archipelago of Socotra. These very beautiful places are not spoiled by civilization. White sand, beautiful reefs full of fish and nice people who live in uneasy conditions.
A series of underwater photos taken during our diving expedition to the islands Darca, Samha and Abd el Kuri, a part of the archipelago of Socotra.
Sambuka - fiberglass analogue of classical Arabic fishing boat Dhow. Usually it is 'floating refrigerators' that buy fish from local fishermen on Socotra.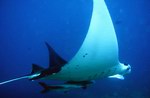 We will arrange a diving expedition to the islands of Socotra archipelago from 15 to 25 October 2014. Guaranteed dive with manta rays. Group of 4-5 persons. Two places are available.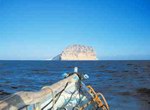 The Socotra Archipelago, a part of the Republic of Yemen, consists of the biggest Socotra Island and a few small ones, of which Abd-el-Kuri, the closest island to the Horn of Africa, and Samha Island, one of Al-Ikhvan islands (Samha and Darsa), are settled by people. Darsa Island is peopleless. The smaller islands and rocks are uninhabitable.
Теги записей